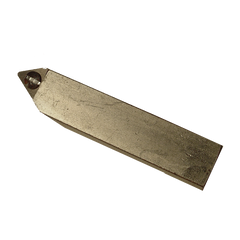 Ammco Drum Bit Holder
Ammco Style Negative Rake Drum Tool Holder for the model 3000, 4000, 4100 lathes.
OEM # 9872
Includes the holder and one 45001 carbide insert installed.
Holder can be used on the Ammco 5843 Drum Boring Bar and the RELS 40106 Drum Boring Bar using the 45001 carbide inserts.
Will also work with the Rels 20484001D (204C) lathe.  
Replaces the 30207171 tool holder.