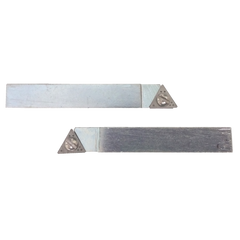 RELS SA Tool Holders
RELS Positive Rake Tool Holder Set for the model 504 Swing Arm Brake Lathe.
Set includes the right and left hand holders each with one 42365 carbide insert installed.
Holders can be used on the RELS 504 swing arm twin cutter and some Kwik Way & Snap On models using the 42365 inserts.